Gardenias and a Grave Mistake
Unabridged Audiobook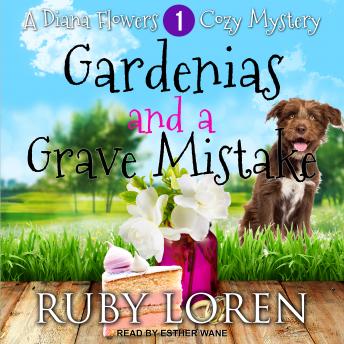 Duration:
5 hours 53 minutes
Summary:
Flowers, favors, and a cake with a body in it . . . what a way to start a wedding!

Diana already regrets saying yes to her neighbor's ridiculous wedding flower demands, but when she discovers a body in the middle of the multi-tiered centerpiece . . . it's really taking the cake!

The man in the cake has been murdered. Diana suspects that one of her neighbors may be the killer. And she already knows that some of them are keeping skeletons in their closets. Sometimes literally.

Murder would send most people running for the hills, but Diana has a blossoming business to think about. She needs to get to the bottom of her neighborhood's dark past, or her new cut flower business could suffer a blight!
Genres: