George Washington on Leadership
Unabridged Audiobook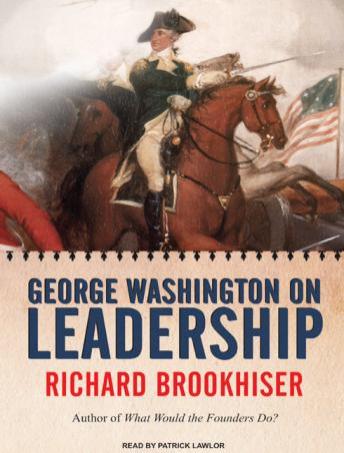 Duration:
8 hours 30 minutes
Summary:
America's first president was also one of its strongest leaders-from the military, to government, to business.

Richard Brookhiser's revolutionary biography Founding Father took George Washington off the dollar bill and made him live. Now, with his trademark wit and precision, Brookhiser expertly examines the details of Washington's life that full-scale biographies sweep over, to instruct us in true leadership. He explains how Washington maximized his strengths and overcame his flaws, and inspires us to do likewise. It shows how one man's struggles and successes 200 years ago can be a model for leaders today.

Washington oversaw two start-ups: the army and the presidency. He chaired the most important meeting in American history, the Constitutional Convention. Washington rose from being a third son who was a major in the militia to one of the most famous men in the world. At every stage in his career, he had to deal with changing circumstances, from tobacco prices to geopolitics, and with wildly different classes of men, from frontiersmen to aristocrats. Washington's example is so crucial because of the many firsts he is responsible for.
Genres: