Get Witch Quick
Unabridged Audiobook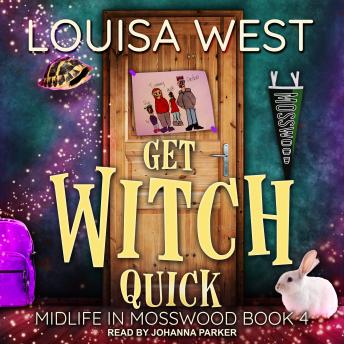 Duration:
5 hours 38 minutes
Summary:
She should have known better than to put all of her eggs in one basket.

Rosemary Bell has begun a new life in Mosswood, Georgia. But when the town's annual Easter Fair is ruined by a spell gone wrong, the townsfolk are hopping mad, and it could have grave consequences for her daughter Maggie.

With her daughter's spellcasting shenanigans all over national news, Rosie finds herself on the wrong side of the worldwide Council of Witches. When Maggie's magical ability tests off the charts, the Council decides it's only a matter of time before she winds up in the news again, putting herself and others at risk. Maggie must be trained by a certified magical instructor, and will have to leave Mosswood to do it.

Unless she wants Maggie shipped off to one of the other Council witches for training, Rosie will have to hop to it and get certified herself-and she only has a month to do it.

This Easter, the only way Rosie can keep living her best life is to get witch quick.
Genres: