Ghost Image: A Sophie Medina Mystery
Unabridged Audiobook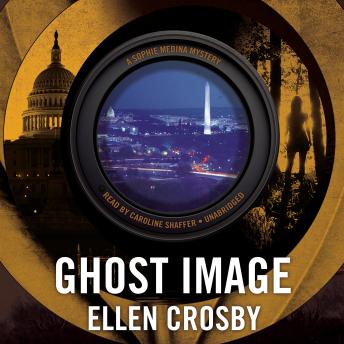 Duration:
10 hours 24 minutes
Summary:
From the author of MultipleExposure, an "assured tale of love, loss, and secret agendas" (Publishers Weekly), comes the secondnovel in the thrilling Sophie Medina series, following a photojournalist as sheraces to find an international treasure before a murderer finds her.
When freelance photojournalist Sophie Medina finds BrotherKevin Boyle, a Franciscan friar and controversial environmentalist, dead in themagnificent gardens of a Washington, DC, monastery, she is sure her friend wasmurdered. Shortly before he died, Kevin told Sophie he was being stalked,possibly because he uncovered a botanic discovery potentially worth millions ofdollars. Left with few clues to his secret, Sophie is determined to figure outwho killed him.
Beginning with a key that leads to a priceless originalseventeenth-century encyclopedia of plants, Sophie leaps into an internationaltreasure hunt, following a trail that begins in the US Capitol and eventuallyleads to London and the English countryside. Before long Sophie suspectsKevin's murderer may have been someone who knew him well. With time running outand a suspect list that includes the world's leading botanical experts andpolitical royalty from both sides of the Atlantic, can Sophie solve thetwo-hundred-year-old mystery before Kevin's killer finds her?
A tale of greed and betrayal involving politicians,diplomats, European royalty, and a century-old monastery, Ghost Image is filled with political intrigue, history, and aninternational high-stakes race against a killer that will keep you guessinguntil the very last page.
Genres: