The Girl in the Picture
Unabridged Audiobook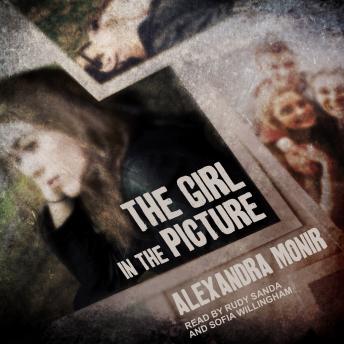 Duration:
6 hours 38 minutes
Summary:
One dead body, one photograph, one compromising secret. Everyone's a suspect in this classic 'whodunit' murder mystery from Timeless author, Alexandra Monir.

Nicole Morgan has been labeled many things-the geeky music girl, the shy sidekick of Miss Popularity, and the girl with the scar. Now only one name haunts her through the halls of Oyster Bay Prep. The girl in the picture.

After heartthrob Chace Porter is found dead in the woods near the school, the police search for the girl snuggled up next to him in a picture discovered among his personal effects. A girl no one knew was even close to him-and whose best friend, Lana Rivera, was his girlfriend.

Nicole is that girl, and now she's the primary suspect in his murder.

What happened that night? Were Nicole and Chace dating behind Lana's back? Were he and Lana over? Could either of the girls have killed him?

In alternating points of view-that of suspect Nicole Morgan and that of Lana Rivera-and weaving between present-day, flashbacks, and the characters' surreal subconscious, The Girl in the Picture is a unique tale of teen friendship, romance, and deadly secrets.
Genres: