The Glamour Grammar: A Guide to the Magic and Mystery of Practical English
Unabridged Audiobook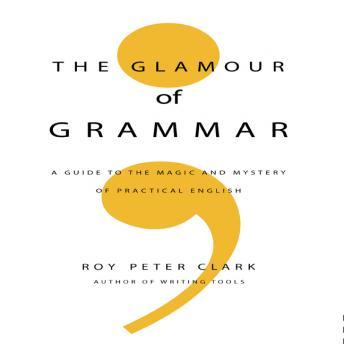 Duration:
8 hours 53 minutes
Summary:
early in the history of english, glamour ad grammar were the same word, linked to enchantment and magical spells. Now grammar brings to mind language bullies and bored-out-of-their-skulls students. Roy Peter Clark, one of America's most influential writing teachers, wants to change that by putting the glamour back into grammar.

Whether you are composing a novel, a memo, an e-mail, or a blog post, you can immediately apply any of the lessons Clark lays out in fifty short chapters. Covering everything from the parts of speech to why effective writers prefer concrete nouns and active verbs, Clark teaches you how to use periods, commas, and semicolons to their fullest advantage; befriend the lively verb to be; avoid "hyper-grammar"; properly place those tricky modifiers; and harness other secrets of powerful prose. Above all, he teaches you how to master grammar to perfect your use of English, to hone meaning, and to charm through your writing.

In a world where we communicate more and more through emails and text messages, how you use language matters-even in 140 characters. The Glamour of Grammar prepares you top captivate with every word.
Genres:
1 of 1 people found this review helpful.