A Glimpse of the Dream
Unabridged Audiobook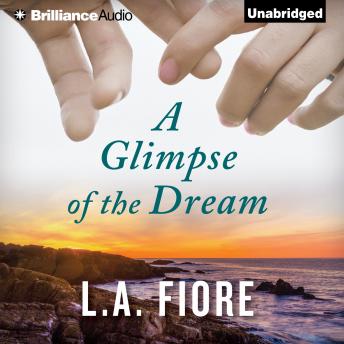 Duration:
11 hours 28 minutes
Summary:
They were meant to be. But when a lie tears them apart, can their desire bring them back together?

Teagan Harper is barely ten years old when she finds herself orphaned and sent away to live at Raven's Peak, a Gothic estate on the seaside cliffs of Maine. Soon, though, her heartache and loneliness are tempered by a blossoming friendship with the only other child living at Raven's Peak: Kane Doyle, only two years older than Teagan and abandoned by his mother. Over the years, the pair grows inseparable. First they're pranksters and confidants, but eventually their feelings change, and best friends turn into soul mates. On the cusp of Teagan's departure for a university in Boston, they share a glimpse into their happily-ever-after and make promises of forever.

But Teagan and Kane's engagement and dreams of the future are shattered when Teagan returns home to find Kane gone from Raven's Peak—and living with someone new. Devastated and heartbroken, Teagan cuts ties with her beloved adoptive home and tries to move on with her life. But years later, when the shocking truth behind Kane's betrayal comes to light, Teagan must decide whether to embrace her new life and let go of her past once and for all, or fight for her dream life with the only man she's ever wanted.
Genres: