Glitter
Unabridged Audiobook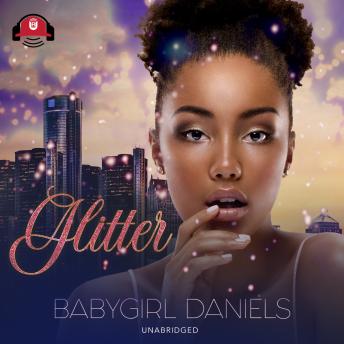 Duration:
3 hours 36 minutes
Summary:
Asia Smith walks through life with a silver spoon in her mouth, thanks to her father, who spares no expense when it comes to his baby girl. But when he dies tragically, her extravagant lifestyle is brought down a notch. She struggles to adjust to her new life with Auntie Joy.

Asia thinks that entering high school will help her world return to normal. She's excited about attending the hypest school in Detroit along with her best friend, Tracey. They're closer than ever and loving their freshman experience-until they fall for the same boy. Tracey turns her back on Asia, and things get complicated.

Asia puts her new boyfriend before her old friendship. She's willing to do anything to keep him interested-even things she's not quite ready to handle. When she ends up pregnant, the boyfriend she thought would be with her forever quickly disappears, and she's left to deal with the consequences of growing up too fast. Will her life ever get back on track?
Genres: