God Don't Like Ugly
Unabridged Audiobook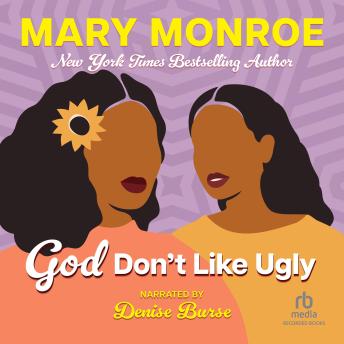 Duration:
14 hours 32 minutes
Summary:
Reminiscent of best-selling writers Toni Morrison and Alice Walker, critically acclaimed author Mary Monroe is a fresh voice in contemporary literature. In God Don't Like Ugly, she weaves a powerful tale of devastating abuse, the strength of friendship, and the burden of terrible secrets. Shy, overweight Annette Goode is only seven years old when Mr. Boatwright, a boarder in her house, begins sexually abusing her. She keeps this information to herself for years, until gorgeous, self-assured Rhoda Nelson becomes her new friend. Annette confides in Rhoda and finds the strength and courage to survive to adulthood. But Rhoda has skeletons in her closet that could doom them both.
Genres:
2 of 2 people found this review helpful.

2 of 2 people found this review helpful.