The Goddess of Atvatabar: Being the History of the Discovery of the Interior World and Conquest of Atvatabar
A free trial credit cannot be used on this title.
Unabridged Audiobook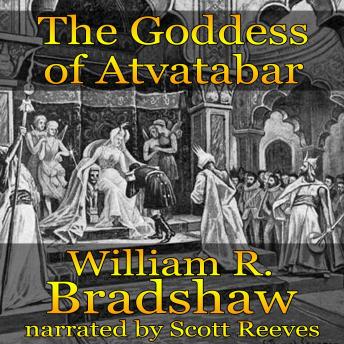 Duration:
10 hours 36 minutes
Summary:
First published in 1891, The Goddess of Atvatabar is a hollow Earth novel in the tradition of Edgar Rice Burroughs' Pellucidar novels. Or rather,Pellucidar is in the tradition of The Goddess of Atvatabar, since Goddess was written 20 years earlier!

Lexington White, upon inheriting the wealth of his rich father, wants to use his new-found fortune to become the first explorer to reach the North Pole. He sets forth with his hired crew on the Polar King, a massive steam ship. But instead of reaching their destination, they sail through an opening in the polar region, and discover a vast new world inside the hollow Earth.

There, in the utopian country of Atvatabar, where the people strive to perfect both body and spirit, Lexington falls in love with a celibate living goddess, and in doing so, ignites a religious revolution that sparks an all-out civil war, putting the interior world in danger.

Filled with adventure, philosophical reflection, romance, and sprawling sea and aerial battles, The Goddess of Atvatabar is a classic of late 19th-century Utopian fantasy literature.
Genres: