The Golden Eagle Mystery
Unabridged Audiobook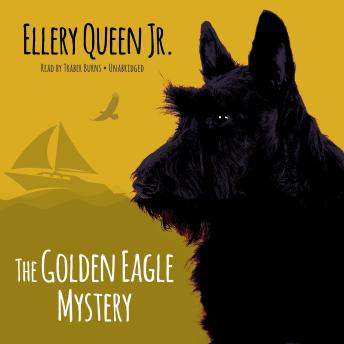 Duration:
5 hours 0 minutes
Summary:
Djuna and his dog Champgo to Stony Harbor to spend what he thinks will be a quiet and uneventfulholiday in a seaside village. But little does Djuna know what is in store!
First he meets BillyReckless and his dog Alberto. Then there's the mystery which enshrouds Djuna'sAunt Patty. Things begin to happen! Djuna has a grand time with his newfoundfriend, lobstering, sailing, and exploring, until Aunt Patty's motorboat, the Patagonia, mysteriously disappears.
Ellery Queen Jr. hascreated a likeable character in Djuna the junior sleuth, not forgetting, ofcourse, his black Scotty, Champ. Their adventures are told in clear, brightlanguage, and they hold interest from start to finish.
Genres: