A Good Family
Unabridged Audiobook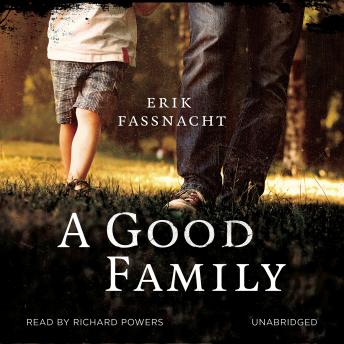 Duration:
18 hours 8 minutes
Summary:
A dramatic, ambitious first novel of a Midwestern family's self-destruction and repair

Meet the Brunsons of Downers Grove, Illinois: Henry, the once-magical father, whose fear of aging and endangered career lead him to the nightclubs of Chicago's Viagra Triangle; his wife Julie, who struggles to reclaim her life with a bottle of Zoloft and dreams of her youthful independence; Charlie, the golden-boy son, who leaves the lucrative job his father arranged to serve in Afghanistan—and returns angry, damaged, and uncertain of his place in the world; and Barkley, the bumbling youngest, an aspiring writer of geeky science fiction stories who is interviewing for his first job at a forbidding Catholic high school.

When Henry's health abruptly declines, he tries to return to the home and the life he had dominated. But his family—once totally dependent on his love, physical strength, and income—no longer needs him. As Julie, Charlie, and Barkley begin to find their ways forward, Henry tries desperately to bring them back together. In the end, each one will arrive at a new understanding of what family can—and cannot—be.

Unusually assured and perceptive, combining narrative drive with humor, insight, and powerful family dynamics, A Good Family is a memorable debut.
Genres: