Good Morning Nantwich: Adventures in Breakfast Radio
Abridged Audiobook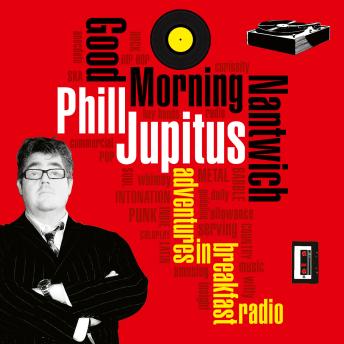 Duration:
6 hours 40 minutes
Summary:
What possesses a right-minded comedian to quit the day job for life as a breakfast radio DJ?

The opening DJ on the Beeb's new alternative radio channel, 6Music, Phill Jupitus was a maverick on the flat landscape of inane commercial breakfast radio. Disregarding the prescriptive chart-led schedule and showing no fear in the face of BBC management, this ex-performance poet's personal crusade against the bland, the predictable and the smug self-satisfaction ensured that he never had any trouble practising what he preached.

Not one to pull punches, Phill recounts with acerbic wit, honesty and more affection than he would care to admit, his encounters with petulant band members, tedious showbusiness jargon, colossal salaries and four-letter firewalls.

Inviting world-weary media cynics and radio enthusiasts to sit back and revel in a heady dose of painful banter ensuing from the absent interview technique, The Clash, the perils of idols as on-air guests, Black Umfolosi and The Coasters, Nantwich remorselessly dissects the limply beating heart of breakfast radio and reconstructs it one playlist, anecdote and transcript at a time.
Genres: