A Good Yarn
Abridged Audiobook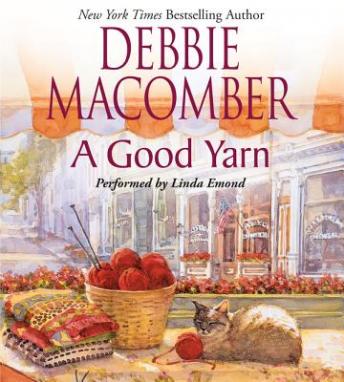 Duration:
6 hours 12 minutes
Summary:
Bestselling author Debbie Macomber brings us the story of several different women brought together by one knitting shop

Lydia Hoffman owns 'A Good Yarn,' the shop on Blossom Street, which has been in operation for more than a year and is thriving. Lydia's relationship with Brad continues and she remains cancer free.

Jacqueline, Carol and Alix all continue to knit. But Margaret seems on edge lately and isn't telling Lydia what is wrong. Other women start to sign up for the new sock knitting class: Elise, a retired librarian who is currently living with her daughter; Bethann Hamlin who is going through an ugly divorce and needs some distraction; and Courtney Pulanski, 16 years old and living with her widowed grandmother while her father's job transfer to South America takes effect.

Brought together by an age-old craft, these women make unexpected discoveries about themselves and each other. The discoveries lead to love, to friendship and acceptance, to laughter and dreams.
Genres: