The Good Your Money Can Do: Becoming a Conscious Investor
Unabridged Audiobook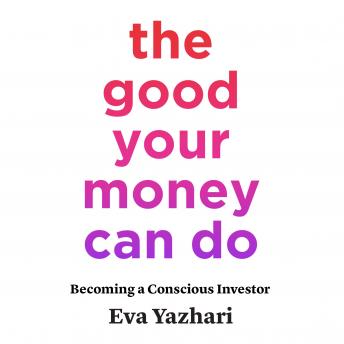 Duration:
7 hours 21 minutes
Summary:
Everyone is trying to find their meaning and purpose in life. We are becoming more conscious and more intentional with our decisions. Perhaps we have thought about making meaningful choices with food, lifestyle, and overall health, but when it comes to money, we often separate our purpose from our finances.

How would it feel knowing that every dollar you invest is a reflection of you, as a person? It's the feeling of watching your child grow up strong and happy, or the feeling of accomplishment after a completed project. It's the peace of knowing, with every breath you take, exactly what you own in the world.

In The Good Your Money Can Do, Eva Yazhari introduces her concept of impact investing and shares the story of her own mindset shift toward investing with awareness. At times philosophical and other times instructional, Eva shows you that your money has more potential than you ever thought possible.
Genres: