The Goon Show: Volume 2: Enter Bluebottle...
Unabridged Audiobook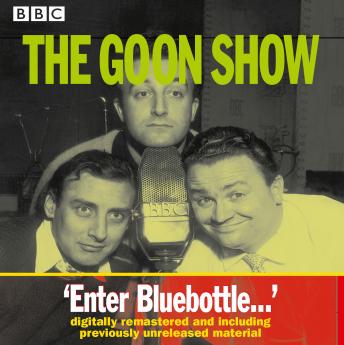 Duration:
1 hours 59 minutes
Summary:
Goon but not forgotten. From 1951 to 1960 the Goons ruled the airwaves, the most celebrated and influential clowns in the history of radio. Join Seagoon as he attempts to save Britain from the dreaded Lurgi (oh, yackaboo!) in Lurgi Strikes Britain; accompany him on safari as he searches for the long-forgotten fragments of The International Christmas Pudding; tinkle with Napoleon's Piano in the Louvre and get a touch of ying-tong-iddle-i-po on the trail of The Flea. Only the highly-esteemed talking-type Goon Show can allow you to do this through another crazy quartet of cult comedy classics from Peter Sellers, Spike Milligan and Harry Secombe. Have a gorilla? No thanks, I only smoke baboons. Yes, folks, it's The Baboon Show!
Genres: