Greasy Grass: A Story of the Little Bighorn
Unabridged Audiobook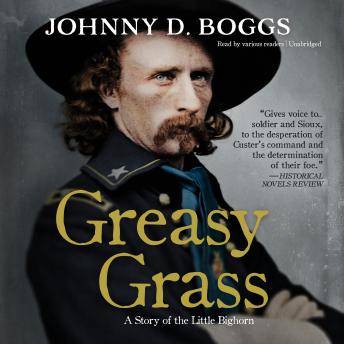 Duration:
7 hours 0 minutes
Summary:
Johnny D. Boggs turns the battlefield itself into a character in this historical retelling of Custer's Last Stand, when George Custer led most of his command to annihilation at the Battle of the Little Bighorn in southern Montana in 1876.

More than forty first-person narratives are used—Indian and white, military and civilian, men and women—to paint a panorama of the battle itself.

Boggs brings the events and personalities of the Battle of the Little Bighorn to life in a series of first-hand accounts.
Genres: