Great Supernatural Stories
Unabridged Audiobook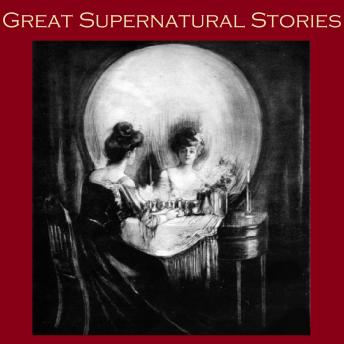 Duration:
20 hours 24 minutes
Summary:
A bumper collection of classic ghost stories and strange supernatural tales.

1. The Dream Woman by Wilkie Collins
2. The Leaden Ring by Sabine Baring-Gould
3. The Inexperienced Ghost by H. G. Wells
4. The Young Lady in Black by Amyas Northcote
5. The Red Room by H. G. Wells
6. All Souls by Edith Wharton
7. The Moonlit Road by Ambrose Bierce
8. Mr. Tallent's Ghost by Mary Webb
9. Jerry Bundler by W. W. Jacobs
10. The Nature of the Evidence by May Sinclair
11. John Bartine's Watch by Ambrose Bierce
12. A Strange Christmas Game by J. H. Riddell
13. The Token by May Sinclair
14. The Goldfish by Elinor Mordaunt
15. No Ships Pass by Eleanor Smith
16. The Mystery of the Octagon Room by Eimar O'Duffy
17. Mrs. Scarr by Elinor Mordaunt
18. Sophy Mason Comes Back by E. M. Delafield
19. A Tough Tussle by Ambrose Bierce
20. Haunted by G. Ranger Wormser
Plus 18 more great supernatural classics!
Genres: