The Greed
Unabridged Audiobook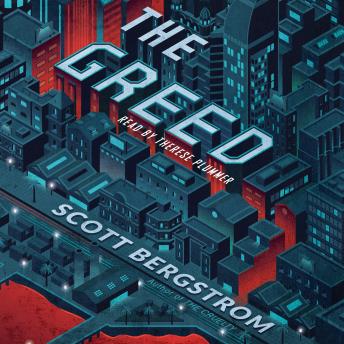 Duration:
14 hours 12 minutes
Summary:
Gwendolyn Bloom faces ever greater danger from the men who hunt her in this action-packed, high-stakes YA audiobook sequel to The Cruelty, by Scott Bergstrom.

Gwendolyn Bloom is dead.

But even armed with a new passport and identity, the danger is far from over. Her father is safe . . . but Gwen still hasn't untangled all his lies from the truth. Meanwhile, her enemies are closing in with a vengeance.

She found her father when he disappeared off the face of the earth—can she survive being on the other end of a manhunt?

The Greed is is a non-stop action audiobook that will keep listeners on the edge of their seats.
Genres: