The Greek Commands His Mistress
Unabridged Audiobook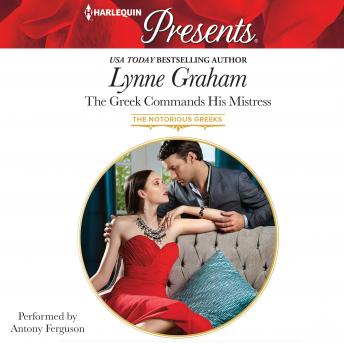 Duration:
5 hours 23 minutes
Summary:
"I always get what I want…and I want you."

Making billions and bedding beautiful women couldn't make Bastien Zikos forget the lustrous dark hair, haunting eyes and outrageous defiance of Delilah Moore.

So Bastien has gone to great lengths to ensure that the one—and only—woman to have ever turned him down returns to him. If Delilah wants to save her father's ailing business, she must agree to Bastien's commands: be his mistress, wear his diamonds and wait for him in his bed!

But what will this exacting tycoon do when he discovers that his sassy mistress is a virgin?
Genres: