Green-Eyed Lady
Unabridged Audiobook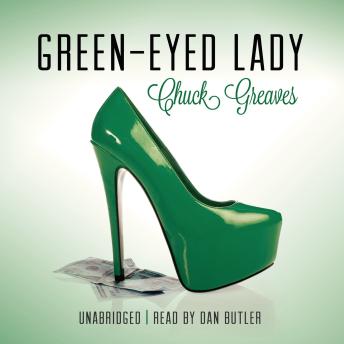 Duration:
9 hours 54 minutes
Summary:
Award-winning author Chuck Greaves returns with the rollicking sequel to his acclaimed debut novel, Hush Money.
US Senate candidate Warren Burkett has a history of marital infidelity. Three weeks before Election Day, Burkett comes to the aid of a beautiful green-eyed lady, only to find himself alone and naked in a stranger's home from which a priceless painting is missing. As the resulting scandal threatens to tilt the election, the painting turns up in a most unexpected place-and so does a dead body.
Hired to defend Burkett and unravel the deepening mystery, Jack MacTaggart must traverse a minefield of ruthless politicians, felonious art dealers, swarming paparazzi, the amorous wife of Burkett's billionaire opponent, her mobbed-up brother, and a district attorney with an old score to settle.
With the electoral clock ticking and the press following his every move, Jack's investigation leads him on a roller-coaster ride through the lofty heights and gritty depths of Southern California, lending new meaning to the adage that all's fair in love and politics.
Genres: