Green
Unabridged Audiobook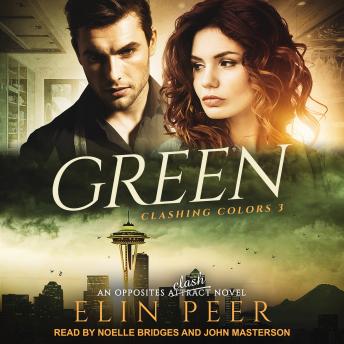 Duration:
7 hours 56 minutes
Summary:
How dare he? How dare he come into my store, The Green Vegan Shop, with a t-shirt saying: I didn't claw myself to the top of the food chain to eat vegetables?

I get it. He's a chef and meat lover, but does he have to flash it in my face every time he shops here? Honestly, I try to be nice to everyone. I'm a vegan after all. We're nice people . . . but this guy gets under my skin. Like a tick. And he brings out the feisty redhead lurking inside me. He is easily the most infuriating, selfish, and cruel bastard in the city of Seattle.

Melody is proving to herself and the world that she has what it takes to run a successful business, based on sustainability and fair trade. Her family thinks she should be focusing on starting a family since she's already thirty-two, and she is trying. But even with the help of an agency it seems impossible to find a decent man who matches her criteria and has what it takes to excite her. It's not that she's frigid, it's just that she's attracted to the wrong man.

Contains mature themes.
Genres: