Gypsy Blood
Unabridged Audiobook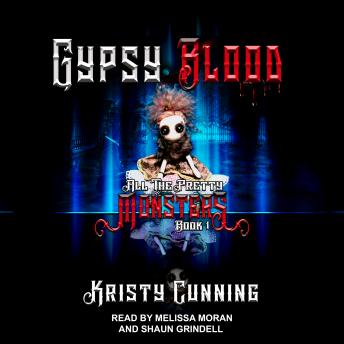 Duration:
8 hours 15 minutes
Summary:
I'm not all that special, really. I'm sure there are a lot of girls with old gypsy blood who see the dead, have killer cults hunting their family, and turn into something that gets scary when they panic. Yep. I'm just an ordinary girl. I wish people would believe that.

I've been labeled as one thing or another for most of my life: Death Girl. Crazy Gypsy Girl. Gothic Chick. Monster.

It took my mother's death for me to finally start getting answers about what's really been going on. Unfortunately, most of the answers come from men . . . who aren't just men. Somehow, I've gone and landed myself in a world truly filled with monsters, and I'm starting to think this is where I should have been all along.

Only . . . I don't understand what's going on. I'm walking into the middle of a story that's thousands of years old, and I'm the new girl on the block who doesn't have a clue how this world even works. My only guides happen to be the most lethal of the bunch.

I've gone and drawn attention to myself, and the ones paying attention are the ones everyone else seems to fear. How do these things always happen to me?

Contains mature themes.
Genres: