Gypsy Truths
Unabridged Audiobook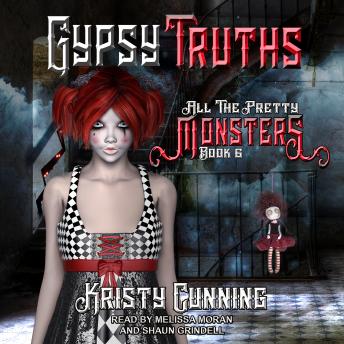 Duration:
18 hours 52 minutes
Summary:
After spending the vast majority of my life lonely, I came to this town to find answers about my mother, and instead, stumbled upon a secret society full of monsters I never knew existed outside of dark tales.

Now I've built a sanctuary, gotten in the middle of an ages-old feud between various monster factions, and somehow ended up with an ancient, queen-like tyrant targeting me, because my life sucks sometimes.

For now, hoping for the best is all I have. Well, I guess that's a lie too. Hope's not all I have.

I also have a Van Helsing, who can slay a small army without wrinkling his shirt. Then there's a Morpheous, who can toy with my mind in ways I never imagined. I've got a wolf, who makes it a goal to keep me human-ish. And there's a vampire, who enjoys killing and stabbing.

Ancient alphas, old vendettas, super-complicated histories, mass-death threats, and a lot of personal baggage. That's become a Tuesday morning coffee break to me by now. Like I said, my life sucks sometimes.

Contains mature themes.
Genres: