Hame: A Novel
Unabridged Audiobook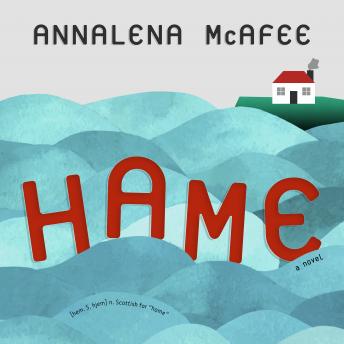 Duration:
18 hours 15 minutes
Summary:
Commissioned to set up a museum on a remote island in the north of Scotland and to write the biography of the island's celebrated poet and chronicler, Mhairi McPhail is slowly drawn in by the complicated life she is uncovering and writing about-the Bard of Fascaray-as she finds herself being transformed, awakened by the ferocity and power of the island.

Who was the celebrated poet, Grigor McWatt, The Bard of Fascaray? What was his past? Details of his life are elusive. As Mhairi struggles to adapt to her island life and put her disappointment and troubles behind her, she begins to unearth the astonishing secret history of the poet, regarded by many as the custodian of Fascaray's-and Scotland's-soul.

In McAfee's rich novel of invented island life, she interweaves extracts from Mhairi's journal entries, her discoveries and writings of McWatt, and tales of Fascaray itself into a resonant, compelling, dimensional narrative that at its heart explores identity, love, belonging and the universal quest for home.
Genres: