The Hand that First Held Mine
Unabridged Audiobook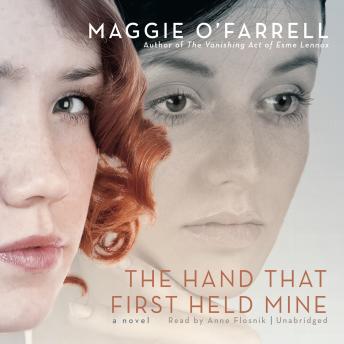 Duration:
11 hours 24 minutes
Summary:
Lexie Sinclair yearns for more than her parents' genteel country life. She makes her way to the city, where she meets a magazine editor, Innes, a man unlike any she has ever imagined. He introduces her to the thrilling world of bohemian postwar London, and Lexie learns to become a reporter, to know art and artists, to live fully, unconventionally, and with deep love. And when she finds herself pregnant by a man wholly unsuitable for marriage or fatherhood, she doesn't hesitate a minute to have the baby on her own.

Later, in present-day London, a young painter named Elina dizzily navigates the first weeks of motherhood after a traumatic birth. Her boyfriend, Ted, shaken by nearly losing her in labor, begins to recover lost memories from his own obscured childhood. As the memory flashes return with ever more disconcerting frequency, we discover a heartbreaking and beautiful revelation that connects these two women and their stories.

A stunning portrait of motherhood and the artist's life in all their terror and glory, Maggie O'Farrell's newest novel is a gorgeous inquiry into the ways we make and unmake our lives, and how even our most accidental legacies connect us.
Genres: