Happy Vet Happy Pet: Caring for your Pet's Caregiver
A free trial credit cannot be used on this title.
Unabridged Audiobook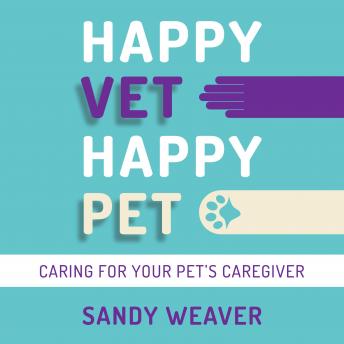 Duration:
2 hours 14 minutes
Summary:
Your Vet Needs Help

This book will change your relationship with your veterinarian and their team forever. And what you learn in this book could save your veterinarian's life. That's right - the information in this book isn't just life-changing; it's life-saving. Because what you don't know is your veterinarian is nearly four times more likely to complete suicide than the general population.

In this book, you'll learn why veterinarians carry so much stress, how you can help alleviate that stress, and exactly what to do if you're ever in the presence of someone who is suicidal. Don't worry - you can save a life, and this book will show you how.
Genres: