Hard Frost
Abridged Audiobook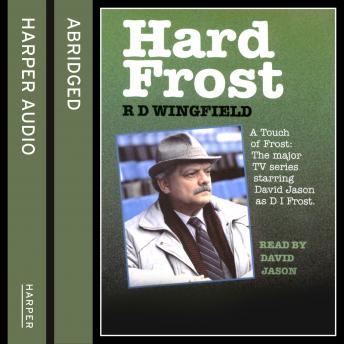 Duration:
3 hours 0 minutes
Summary:
DI Jack Frost is called back from his holiday to investigate the death of a child…


Jack Frost was supposed to be on holiday, but with one child dead and another reported missing, there was no chance, no matter how much it pained Chief Superintendent Mullett to recall his scruffiest, must irreverent officer to duty. Had the same person taken both boys? Was there any connection with the pervert who silently entered houses at night to stab babies in their cots? Questions, questions and more questions. And so very few answers …


David Jason, who plays D I Jack Frost in the TV adaptation, brings R D Wingfield's characters to vivid life in this compelling audio tape.
Genres: