Hark!: A Novel of the 87th Precinct
Abridged Audiobook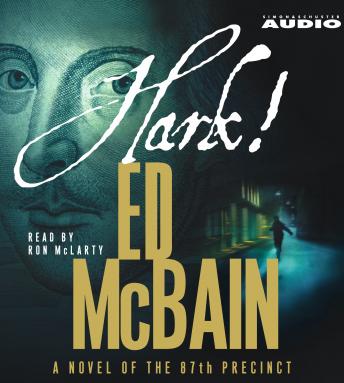 Duration:
5 hours 0 minutes
Summary:
Ed McBain concocts a brilliant and intricate thriller about a master criminal who haunts the city with cryptic passages from Shakespeare, directing the detectives of the 87th Precinct to a future crime -- if only they can figure out what he means.
The 87th Precinct gets a visit from one of the city's most accomplished criminals -- a thief known as the Deaf Man. Because he might be deaf. Or he might not. So little is known about the man who is harassing Detective Steve Carella with puzzling messages that it is hard to tell. But as soon as a pattern emerges, the detectives of the 87th are forced to hit the books and brush up on their Shakespeare -- because each new clue contains a line from one of his plays. Unless they can crack this complicated riddle and beat the Deaf Man at his own cat-and-mouse game, someone is going to end up hurt, or something will be stolen -- or both. It's always so hard to tell with the Deaf Man.
Ed McBain brings his most intelligent and devious criminal back to the 87th Precinct with a richly plotted and literary crime.
Genres: