Heavy
Unabridged Audiobook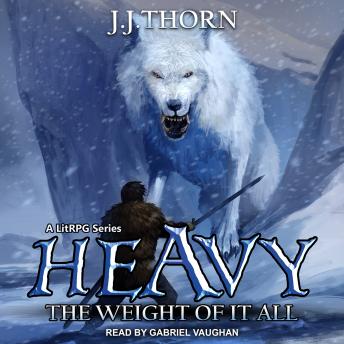 Duration:
8 hours 51 minutes
Summary:
An Affinity.

Most humans never get one, but the Goddess gives everyone the opportunity when they turn sixteen.

With an Affinity, humans are given access to their internal energy and Skills. Magical powers that allow you to interact with the world in ways you could never imagine.

When Terrence receives his Affinity, he is shocked to discover it has never been seen before within the Kingdom. Worse yet, his Affinity reinforces the thing he was made fun of for his entire life. His weight.

Follow Terrence as he uses his Affinity to progress with the hopes of becoming a Dungeoneer-someone who explores and conquers Dungeons.

Discover a unique world where Terrence and his friends learn about their new abilities, their Affinities, AND themselves.

Their Skills will grow, and if they work hard enough, they might eventually Rank up!
Genres: