The Heir and the Spare
Unabridged Audiobook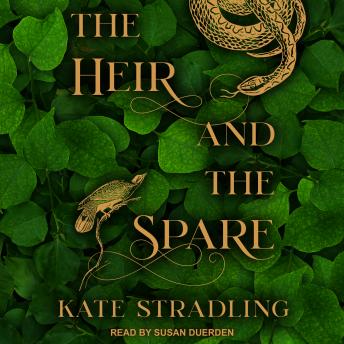 Duration:
9 hours 27 minutes
Summary:
An evil princess, a ruthless persecutor, a wretched match.

Tormented at home and bullied during her studies abroad, second-born Iona of Wessett hides in the quiet corners of her father's castle. Her art and music provide refuge, but her cruel sister Lisenn ever lurks like a monster stalking its prey.

Such has been her life for twenty years.

However, a promise of reprieve and retribution arrives when the neighboring kingdom of Capria proposes an alliance between their new crown prince and Wessett's heir to the throne. The treaty will rid Iona of the toxic Lisenn, and the potential groom is none other than her erstwhile bully, Jaoven of Deraval. The marriage could not be more poetic: each deserves the misery the other might inflict.

Except that Jaoven, humbled by the war that elevated his rank, appears to have reformed, and the fate of both kingdoms now hinges on the disastrous union he's about to make.

Contains mature themes.
Genres: