Hell from the Heavens: The Epic Story of the USS Laffey and World War II's Greatest Kamikaze Attack
Unabridged Audiobook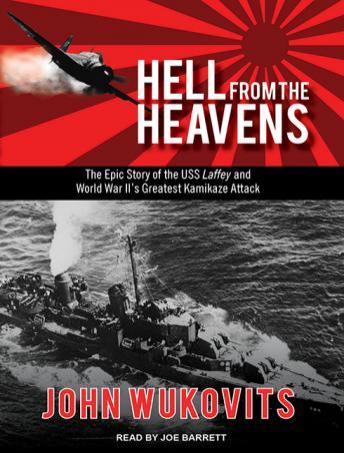 Duration:
9 hours 30 minutes
Summary:
On the morning of April 16, 1945, the crewmen of the USS Laffey saw what seemed to be the entire Japanese air force assembled directly above. They were about to become the targets of the largest single-ship kamikaze attack of World War II.

By the time the unprecedented assault was finished, thirty-two sailors were dead and more than seventy wounded. Although she lay shrouded in smoke and fire for hours, the Laffey somehow survived. The gutted American warship limped from Okinawa's shore for home, where the ship and crew would be celebrated as heroes.

Using personal interviews with survivors, the memoirs of crew members, and their wartime correspondence, John Wukovits breathes life into the story of this forgotten historic event.
Genres: