Henry IV, Pt. 1
Unabridged Audiobook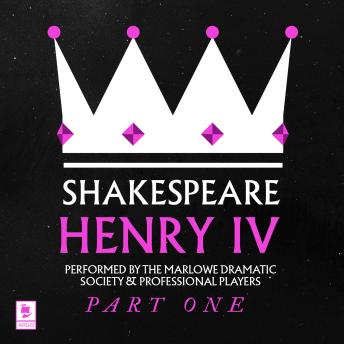 Duration:
2 hours 31 minutes
Summary:
William Collins Books and Decca Records are proud to present ARGO Classics, a historic catalogue of classic prose and verse read by some of the world's most renowned voices. Originally released as vinyl records, these expertly remastered stories are now available to download for the first time.


'If all the year were playing holidays; To sport would be as tedious as to work.'


The second play in Shakespeare's series of histories, musing on the realities of wielding power.


While his son Price Hal spends time in the taverns, King Henry IV argues with his former ally Hotspur. Angry, Hotspur gathers a rebellion, and Henry and Hal go to battle to stop him. Henry's army wins the battle, while Hal redeems himself from his wild youth and kills Hotspur.


All of the Shakespeare plays within the ARGO Classics catalogue are performed by the Marlowe Dramatic Society and Professional Players. The Marlowe was founded in 1907 with a mission to focus on effective delivery of verse, respect the integrity of texts, and rescue neglected plays by Shakespeare's contemporaries and the less performed plays of Shakespeare himself. The Marlowe has performed annually at Cambridge Arts Theatre since its opening in 1936 and continues to produce some of the finest actors of their generations.


Thurston Dart, Professor of Music at London University and a Fellow of Jesus College Cambridge, directed the music for this production.


The full cast includes: Anthony Jacobs; Gary Watson; Corin Redgrave; Ian Lang; John Tracy-Phillips; Frank Duncan; John Barton; Paul Scofield; John Wood; Denis McCarthy; John Arnott; William Squire; Richard Marquand; Peter Forster; Philip Strick; Donald Beves; David Jones; Simon Relph; Anthony Arlidge; Dilys Hamlett; Vivienne Chatterton; Eirian James.
Genres: