He's Just A Friend
Unabridged Audiobook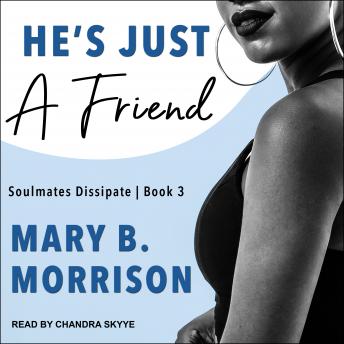 Duration:
8 hours 3 minutes
Summary:
Fancy Taylor wants to settle down. And after dating twenty-six men in fifty-two weeks, she knows all too well that married men are bad news. Unfortunately, irresistible Byron Van Lee-who has a big car, big income, big ego, and big you-know-what-neglects to mention his wife and kids until after Fancy falls for him big time. Determined to make Byron hers, Fancy dreams up an outrageous scheme to break up his marriage. Meanwhile, she turns to Desmond Brown for a shoulder to cry on.

Desmond, aka Mr. Reliable, is always there to pick up the pieces or fill an empty Saturday night-and since he's a mechanic, he can fix Fancy's car, too. But she's reluctant to let blue-collar Desmond get too close. To Fancy, he's just a friend. To love-struck Desmond, Fancy is everything.

Now, Fancy's about to find out that the best-laid plans will not only get her laid but also knocked up. Suddenly she has issues. Job issues. Family issues. Love issues. And, haunted by the fear that she's turning out just like her promiscuous mother, Fancy has to face some hard choices. Should she reach for yet another falling star-or her best friend Desmond?

Contains mature themes.
Genres: