High Returns From Low Risk: A Remarkable Stock Market Paradox
Unabridged Audiobook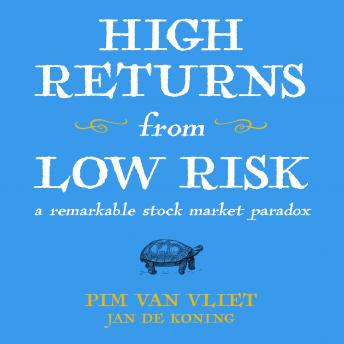 Duration:
3 hours 46 minutes
Summary:
High Returns from Low Risk proves that low-volatility, low-risk portfolios beat high-volatility portfolios hands down, and shows you how to take advantage of this paradox to dramatically improve your returns. Investors traditionally view low-risk stocks as safe but unprofitable, but this old canard is based on a flawed premise; it fails to see beyond the monthly horizon, and ignores compounding returns. This book updates the thinking and brings reality to modelling to show how low-risk stocks actually outperform high-risk stocks by an order of magnitude. Accessible and easy to implement, the plan presented here will help you construct a portfolio that delivers higher returns per unit of risk, and explains how to achieve excellent investment results over the long term.

Do you still believe that investors are rewarded for bearing risk, and that the higher the risk, the greater the reward? That old axiom is holding you back, and it is time to start seeing the whole picture. This book shows you, through deep historical simulation, how to reap the rewards of smarter investing.

With this book, you will: learn how and why low-risk, low-volatility stocks beat the market; discover the formula that outperforms Greenblatt's; construct your own low-risk portfolio; and select the right ETF or low-risk fund to manage your money.
Genres: