Highland Captive
Unabridged Audiobook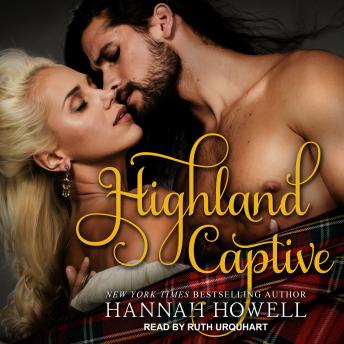 Duration:
11 hours 14 minutes
Summary:
New York Times bestselling author Hannah Howell breathes life into the enchanting beauty of the Scottish Highlands in this epic romance between a strong-willed captor and the striking young woman he both confines and protects . . .

The windswept Scottish Highlands hold great beauty, but also great danger. So when Aimil Mengue is abducted by a feuding clan, she is right to fear for her life-and her virtue. For Aimil's keeper is the infamous warrior Parlan MacGuin. Aimil sets out to hate him, but Parlan is more honorable-and infinitely more alluring-than expected. Though betrothed to another, Aimil cannot deny her startling desire for the man who holds her captive . . .

Parlan MacGuin knows well his reputation as a fierce warrior; he uses it to claim land and lovers. But beautiful Aimil is a different type of conquest. Now Parlan feels an unfamiliar longing for the woman he keeps at ransom as their forbidden passion threatens to spark an unstoppable blood feud-or forever fill their hearts . . .

Contains mature themes.
Genres: