The Highlander's Choice: A Marriage Mart Mayhem Novel
Unabridged Audiobook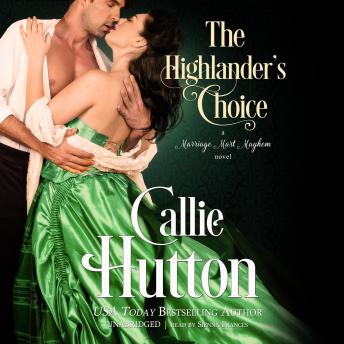 Duration:
6 hours 14 minutes
Summary:
The Scottish Highlands, 1816.

Lady Sybil Lacey is every inch an English woman. She's horrified her best friend is wedding a barbarian Scot. For aren't Scots naught but brutish, whiskey-swilling lechers? So to find herself secretly attracted to the tall and devastatingly handsome Scottish laird of Bedlay Castle is quite disconcerting ... Liam MacBride is convinced that English ladies are silly sassenachs who think of nothing but social events and clothes. So why is he intensely drawn to Lady Sybil? All they do is quarrel ... until loathing turns into undeniable lust.

A tempestuous, fiery romance between an English lady and a Scottish laird cannot end well.
Genres: