Highly Sensitive People: The Positive Psychology of Using Your Sensitivity
A free trial credit cannot be used on this title.
Unabridged Audiobook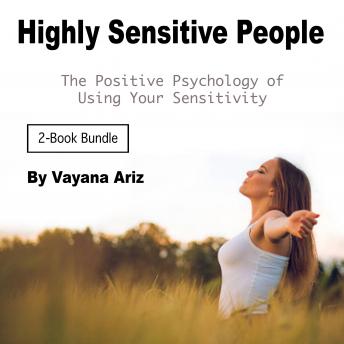 Duration:
1 hours 51 minutes
Summary:
This is a 2-book combo, which has the following titles:

 

 

Book 1: The contents of this book will guide you along to a variety of topics related to high sensitivity. They range from the simple basics of what makes someone a highly sensitive person to the connection between high sensitivity and autism, the attraction of narcissists, tips to stop worrying, and how to face rejection without getting hurt. And the last chapter talks about how hypersensitivity can be a hereditary factor people are born with.

 

Each of these issues is laid out well and explained in detail. You will find that your understanding of highly sensitive people, whether that pertains to yourself or someone you know, will deepen.

 

There is no question about it. Getting this book will help you comprehend high sensitivity better.

 

 

 

 

Book 2: Are you or is anyone you know a highly sensitive person?

 

In order to answer that question, we have to study the subject, and what distinguishes such a person from others who have "regular" levels of sensitivity. The journey begins in a person's childhood. Highly sensitive children react differently to the heightened impulses that enter their brains. These stimuli shape their character, their behavior, and their talents.

 

Being in love with or related to someone with high sensitivity has its benefits and challenges as well. They typically don't like being rushed. They don't like too much drama or too much stimulation of the senses. It's good to know what to say to them and what not to say to people with sensitive personalities.

 

Last but not least, being highly sensitive can have a lot of benefits, ranging from creativity to emotional connection.

 

If you want to understand all these things, then start reading the E-Book or listen to the audiobook today!
Genres: