Hitched: The Top Ten
Unabridged Audiobook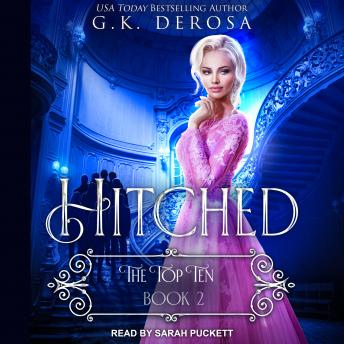 Duration:
6 hours 3 minutes
Summary:
A Fae prince, a guardian angel, twin dragon shifters, a vampire . . . And that's only the beginning.

Now that the truth is out about the supernaturals, things are starting to get interesting. With ten bachelors remaining, Kimmie-Jayne needs to get her head in the game. But with a murder investigation underway on set, listening to her heart only complicates matters.

To make things worse, the mysterious accidents that were supposed to end with the big supernatural reveal are back with a vengeance.

As if choosing between ten hot guys wasn't hard enough, Kimmie-Jayne still needs to watch her back. With more twists and secrets being revealed everyday, is there anyone she can really trust?

Will following her heart be the answer or her ultimate downfall as she narrows it down to the final five bachelors?

Contains mature themes.
Genres: