Home Improvement: A Love Story
Unabridged Audiobook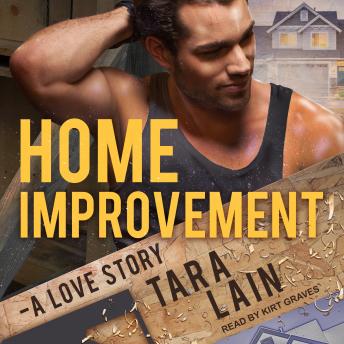 Duration:
6 hours 57 minutes
Summary:
Romance on Aisle Sixteen-opposites attract amid the hammers and screws of the home improvement store.

Gabe Mason became a father at seventeen, and his daughter, Ellie, is the most important thing in his life. But being the parent the courts demand means Gabe has given up most of his dreams-education, making furniture, a gay social life-to be a model dad with a steady, reliable job in a home improvement store. Life's predictable until Jerry, a shy, eccentric guy in a hat and sunglasses, begs Gabe to oversee the renovation of his run-down mansion.
Gabe loves the house and the work, and Jerry's pretty lovable too, but when Gabe discovers Jerry's secret identity, he fears their passion could overturn both their lives forever.

Contains mature themes.
Genres:
1 of 1 people found this review helpful.