Horrible Harry and the Field Day Revenge!
Unabridged Audiobook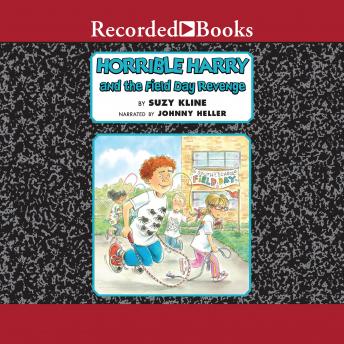 Duration:
0 hours 42 minutes
Summary:
In the 36th Horrible Harry book, Doug and Harry compete to win as many field day events as possible, but can they overcome their classmates' unsportsmanlike tactics? It's Field Day at South School, and this year the winner will get to choose a coveted prize for his or her homeroom. Harry is determined to choose the prize, but Doug worries at what cost. When his best friend starts winning challenges with his unconventional techniques, the rest of Room 3B responds in kind. A disastrous tug-of-war shows the class that winning isn't everything, and revenge isn't as sweet as it might seem. Author bio: Suzy Kline has written thirty-five previous Horrible Harry books. She is also the author of numerous popular children's books, including the Orp books and the Herbie Jones series. She taught elementary school for twenty-seven years and now does scores of school visits in addition to her writing. She lives in West Willington, Connecticut.
Genres: