Hot Water
Unabridged Audiobook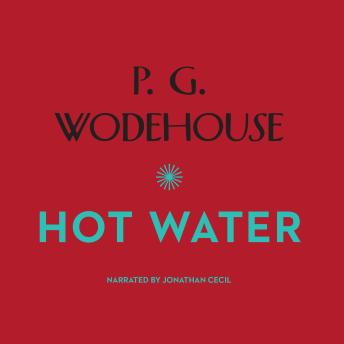 Duration:
7 hours 18 minutes
Summary:
At the house party at Chateau Blissac, Brittany features a rather odd array of guests this year.

Mr. J. Wellington Gedge is hoping for some peace and quiet while his wife takes herself off for a while. She, however, has invited numerous visitors to the chateau, to whom he will have to play reluctant host. Senator Opal and his daughter are expected, and so is the chateau's handsome owner Vicomte de Blissac.

When a certain letter goes missing, landing the Senator in the proverbial hot water, it's up to Packy Franklyn, a great pal of the Vicomte's, to sort out the mess. Unfortunately, this involves a little light safe-cracking.
Genres: