House of Beauty
Unabridged Audiobook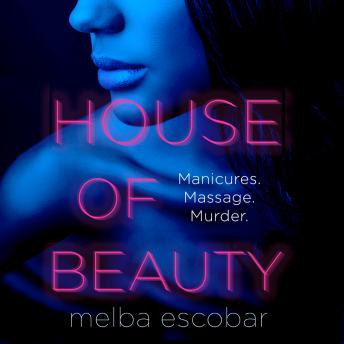 Duration:
6 hours 10 minutes
Summary:
A thought-provoking Colombian crime novel set in and around a beauty salon in Bogota
'This delicate, merciless filleting of race and gender politics is highly recommended' Guardian


'A revelation. A rewarding read and an unexpected insight into a foreign society not often documented in novels. Treat yourself' Crime Time


'We thought we were bored of thrillers, but then we found House of Beauty … as gasp-inducing as a hot wax' Glamour


House of Beauty is a high-end salon in Bogotá's exclusive Zona Rosa area, and Karen is one of its best beauticians. But there is more to her role than the best way to apply wax, or how to give the perfect massage. Her clients share their most intimate secrets with her. She knows all about their breast implants, their weekends in Miami, their divorces and affairs.


One rainy afternoon a teenage girl turns up for a treatment with Karen, dressed in her school uniform and smelling of alcohol. The very next day, the girl is found dead.


Karen was the last person to see the girl alive, and the girl's mother is desperate to find out what she knows. Most important of all: who was her daughter going to meet that night?
Genres: