The House of God
Unabridged Audiobook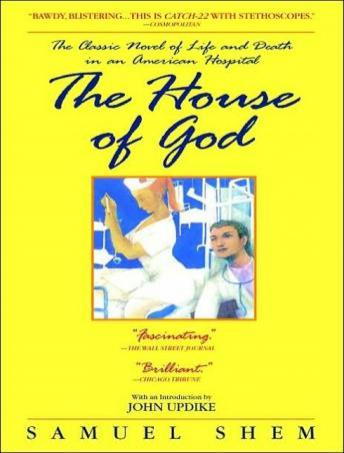 Duration:
15 hours 30 minutes
Summary:
By turns heartbreaking, hilarious, and utterly human, The House of God is a mesmerizing and provocative journey that takes us into the lives of Roy Basch and five of his fellow interns at the most renowned teaching hospital in the country. Young Dr. Basch and his irreverant confident, known only as the Fat Man, will learn not only how to be fine doctors but, eventually, good human beings.

Samuel Shem has done what few in American medicine have dared to do-create an unvarnished, unglorified, and amazingly forthright portrait revealing the depth of caring, pain, pathos, and tragedy felt by all who spend their lives treating patients and stand at the crossroads between science and humanity.

With over two million copies sold worldwide, The House of God has been hailed as one of the most important medical novels of the twentieth century and compared to Sinclair Lewis's Arrowsmith for its poignant portrayal of the education of American doctors.
Genres: