The House of the Seven Gables
A free trial credit cannot be used on this title.
Unabridged Audiobook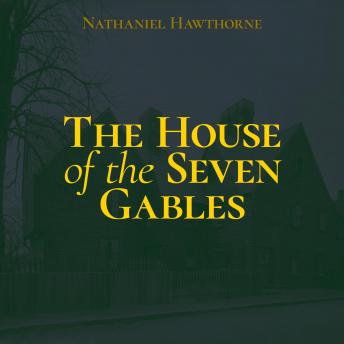 Duration:
10 hours 58 minutes
Summary:
'The House of the Seven Gables' is a Gothic novel by Nathaniel Hawthorne, published in 1851, which deals with a New England family and their ancestral home. The setting was inspired by a gabled house in Salem, Massachusetts, which belonged to ancestors of Hawthorne who had played a part in the Salem Witch Trials of 1692. The novel is set in the 19th century, while flashbacks to the history of the house occur throughout the tale. The house of the title is a gloomy mansion, haunted from the beginning by fraudulent dealings, accusations of witchcraft and sudden death. The narrative explores themes of guilt, retribution, and atonement, and is flavored by suggestions of the supernatural. The story begins with Hepzibah Pyncheon opening a shop in a side room, and the arrival of the vivacious Phoebe who soon turns it into a success. 'The House of the Seven Gables' has been adapted several times for film and television.
Genres: