How Do You Pee in Space?
Unabridged Audiobook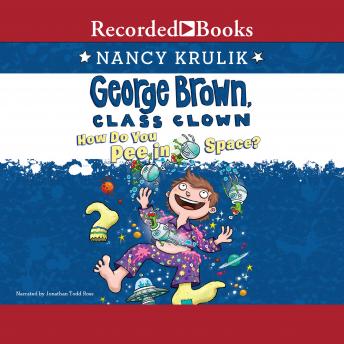 Duration:
1 hours 17 minutes
Summary:
A real-life astronaut is coming to Edith B. Sugarman Elementary School, and one lucky kid gets to interview him! Not only that, a trip to a space adventurer program is also up for grabs. To win the contest, students must complete a physical fitness challenge and come up with three interesting questions to ask the astronaut. As always, George intends to beat his rival, Louie. But when the competition heats up, George is too distracted to notice how much the prize means to his best friend, Alex. For George, winning may not be everything this time around.
Genres: