How God Becomes Real: Kindling the Presence of Invisible Others
Unabridged Audiobook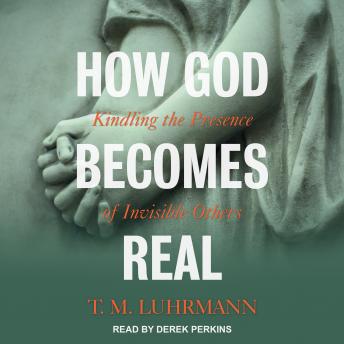 Duration:
8 hours 58 minutes
Summary:
The hard work required to make God real, how it changes the people who do it, and why it helps explain the enduring power of faith

How do gods and spirits come to feel vividly real to people-as if they were standing right next to them? But it isn't easy to maintain a sense that there are invisible spirits who care about you. In How God Becomes Real, acclaimed anthropologist and scholar of religion T. M. Luhrmann argues that people must work incredibly hard to make gods real and that this effort helps to explain the enduring power of faith.

Drawing on ethnographic studies of evangelical Christians, pagans, magicians, Zoroastrians, Black Catholics, Santeria initiates, and newly orthodox Jews, Luhrmann notes that none of these people behave as if gods and spirits are simply there. Rather, these worshippers make strenuous efforts to create a world in which invisible others matter and can become intensely present and real. The faithful accomplish this through detailed stories, absorption, the cultivation of inner senses, belief in a porous mind, strong sensory experiences, prayer, and other practices. Along the way, Luhrmann shows why faith is harder than belief, why prayer is a metacognitive activity like therapy, why becoming religious is like getting engrossed in a book, and much more.
Genres: