How I Spent My Summer Holidays
Abridged Audiobook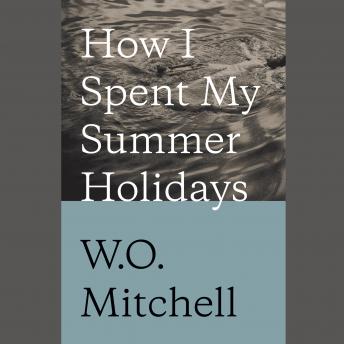 Duration:
2 hours 55 minutes
Summary:
In a rare opportunity to hear from a legend of Canadian literature in his own voice, this newly-abridged audio edition of How I Spent My Summer Holidays is read by the W.O. Mitchell himself.

During the hot Saskatchewan summer of 1924, twelve-year-old Hugh digs up a cave to discover an escaped patient from the nearby mental hospital hiding inside. In an attempt to shelter the runaway, Hugh and his friends enlist the help of war veteran and rumrunner King Motherwell, who introduces them to an illicit underworld they never knew existed. When the boys find themselves embroiled in a murder, they are forced to leave behind their childhoods or an adult world of sex, violence and deceit. 

W.O. Mitchell's beloved coming-of-age novel follows one young man's journey through both expected and extraordinary hurdles of adolescence on the dusty Canadian prairies in a changing interwar world.
Genres: