How It Feels to Be Free: Black Women Entertainers and the Civil Rights Movement
Unabridged Audiobook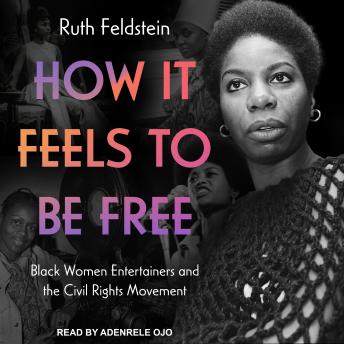 Duration:
9 hours 22 minutes
Summary:
In 1964, Nina Simone sat at a piano in New York's Carnegie Hall to play what she called a 'show tune.' Simone, and her song, became icons of the civil rights movement. But her confrontational style was not the only path taken by black women entertainers.

In How It Feels to Be Free, Ruth Feldstein examines celebrated black women performers, illuminating the risks they took, their roles at home and abroad, and the ways that they raised the issue of gender amid their demands for black liberation. Feldstein focuses on six women who made names for themselves in the music, film, and television industries: Simone, Lena Horne, Miriam Makeba, Abbey Lincoln, Diahann Carroll, and Cicely Tyson. These women did not simply mirror black activism; their performances helped constitute the era's political history. Makeba connected America's struggle for civil rights to the fight against apartheid in South Africa, while Simone sparked high-profile controversy with her incendiary lyrics. In 1968, Hollywood cast the outspoken Lincoln as a maid to a white family in For Love of Ivy. That same year, Diahann Carroll took on the starring role in the television series Julia.

How It Feels to Be Free demonstrates that entertainment was not always just entertainment and that 'We Shall Overcome' was not the only soundtrack to the civil rights movement.
Genres: