How to Catch a Bachelor: A wake up married MM romance
A free trial credit cannot be used on this title.
Unabridged Audiobook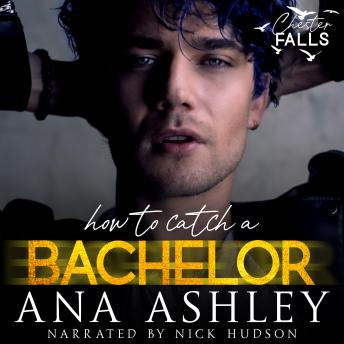 Duration:
5 hours 26 minutes
Summary:
T1ghtBuns: I could knead the best bread you've ever eaten on those tight abs.

TopM4N: *snorts* you sure you're on the right app?

I'm a born romantic.

He doesn't believe in relationships.

Two things we agree on...together we are electric, and we want casual.

We're both best men at a wedding, and guess where the bachelor party is?

As they say, what happens in Vegas, stays in Vegas...or does it?

Waking up married to an unshakeable bachelor is one thing. Accidentally falling in love with him however, is what could get me into real trouble…

How to Catch a Bachelor is the fourth book in the Chester Falls series and features an opposites attract and waking up married tropes, a family with a penchant for inappropriate gifting, lot's of cinnamon buns, and a small town like no other.
Genres: